about pikewood digital
Pikewood Digital is part of West Virginia Radio Corporation, an established company with strong ties to the region. Pikewood Digital was created to work with businesses that needed help navigating the digital world. Whether your business is just entering the internet market or you've been there for years, Pikewood Digital has something to help.
All of our products are measurable and completely transparent. This means each month you will receive a report showing you how well our products performed. Regardless of your budget, Pikewood Digital has a product that will help your business grow. Contact a member of our team today to learn more.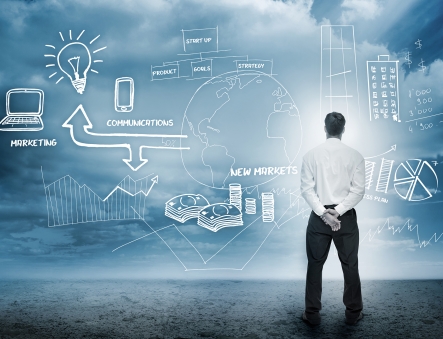 Consultation

Design

Client Review

Refining

Finalization
"Pikewood Digital will help your business grow and prosper in the digital world. From website building to helping run your Facebook page, we do it all."
– John Halford, VP
OUR CLIENTS
SOME OF OUR WONDERFUL CLIENTS THAT WE HAVE THE PLEASURE OF WORKING WITH
Adams Fine Gifts
American Homes
AldresonBroaddus University
Allegany College of maryland
American Heart Association
App Tire
Appalachian Log
Art of Tint
Astorg Ford
Astrog Dodge
Astrog Mercedes
Auto Land Chrystler Dodge Jeep Ram
Bad Lizard Granite and Quartz
Barbour county fair
Bear Contracting LLC
Beckey Exhibition Coalmine
Beckley ARH Hospital
Beckley-Raleigh County Convention Center
Bjw Printing
Bob Beach
Book Exchange
Bosom Buddies
Boston Beanery
Braley Care Homes
Bridge Valley
Bridgeport Indians
Buckannon Toyota
Burlington United Methodist Family Services, Inc.
Busy Bee Band
Calvin Broyles Jewwlers
CAMC
Camden Clark Medical center
Canaan Valley Resort
Carver Career Center
Chaney Buskirk
Charleston Police Dept
Charleston Pre-Owned
Chucks Furniture
Clancy's Irish Pub
Clay Tree Service
Clear Mountain Bank
Collectibles, Etc
Community Care Of West Virginia
Coombs Flowers
Corwin Ford
Country Club Mall
Country Club Mall
Courts Motors
Creative Images Salon
Cumberland Covenant House
Curtis Chimney ad Hearth
Cutting Back LLC
Dan Cava Toyota
Darin Fisher Kitchens
Dave Hobba Builder
Dr. David Patton
Dr. Pennington
DubVEatz
Eastern Buildings
Elkins Auto
EQT Energy Classic
Euler Hermes
Euro Suites
Extreme Endeavors
Finish Line Motors
Flanagan Brothers Cleaning & Restoration
Full Steam Vapor
Garage Door Openers
Garnet Career Center
Gonzaga Health
Goodwill
Graycliff Town Homes
Greenbrier Sporting Club
H&R Block
Hahn Medical
Hahn Orthopedics
Haley House
Hampshire County
Harrison County Bank
Health Matters ugent Care
Health Matters Urgent Care
Healthworks
HealthWorks Rehab & Fitness
Healthy Life Market & Drug Emporium
Herot Hall
Hidden Trails
High Q Auto Care
HON
Inside Shale
It Works
J Class Collisions
Jamie Dickenson
Jay Redmond City Coucil
Jerry's Nuthouse
Jewel City Church
John Rutter Hair Solutions
Jordan's Auto
Joyce's Jewelry
Kelly's Irish Pub & Grill
Kevin Davis
KMK Insurance Agency
Komax
Kyle Johnson Insurance Agency
Kyle McAvoy City Coucil
La Neve Law Office
Ladies Totally 80's
Lakeview Resort
Lance Rollo Attorney At Law
Lang Monuments
Lavish Boutique
Leisure Lanes
Lester Raines
Little Creek Gold Course
Lowrey's Boots and Shoes
Mace Dental
Mars
Massage Envy
Massage Zone
Massullo's Dry Cleaners
Mckenna Consulting
Meadow Creek
Med-a-Save pharmacy
Megan Callaghan
Milestone PT
Mobil1
Mon General Hospital
Mona Supply
Morgantown Car Wars
Morgantown Mall
Mountain State PT
Mountain State Stone
My Digital Answers
My Dive Shop
NAPA
Nationwide Wireless
North Central WV Homeshow Builders Association
Northside Chevy
Northside Chrysler
Northside Chrysler Fiat
Northside Chrysler Ram
Paradise Awnings
Pc5 Furniture
Peyton Law Firm
Physical Exams, Inc.
Plum Crazy
Point Manor Senior Care
Poppy and Daisy
Pray Construction
Preferred Properties
Pro Performance Rx
Quality Supplier
Raleigh Playhouse and Tavern
Ralph's Furniture
Rethink Your Drink
Robert C Byrd Insititue
Rominger Dental
Romney Cycles
Rt 7 Auto Sales
SaladWorks
Sams uptown Café
Save A lot
Security Group Services
Shaffer Ford Oakland
Shepherd University
Shine Studio
Skewers
Slumber Party
Somatic Wellness
Soudwaves and IPA's
Spa Roma
Sportsman's Emporium
Spring Valley Family Care
St. Josephs hospital
State Farm
Tailgate FM
Tera Properties
The Caporale Group
The Classic Grill
The Gin Mill at the Gunter Hotel
The Lucky Dill
The Purple Onion
The Spa at the Waterfront
The State Fair of West Virginia
The Vintage Room
The Wine Shop
Thomas Health
Thornhill Auto
Thrasher Group
Timbrook Automotive
Timbrook Buick GMC
Timbrook Kia
Tractor Pro's
Tri State Wolf
Triple S Harley Davidson
Twin Oaks
United Auto Sales and Service
United Bank
University of Charleston
University Toyota
Urse Fiat
Urse Honda
Veterans Upward Bound
Waves of Fun
Weimer Automotive Moorefield
West Virginia Golf Association
Western Maryland Health Insurance Connector
WICL
Wilson Ford
WJLS
WKKW
WKWS
Wonderful West Virginia
WV Black bears
Wv Challenge Academy
WV Farm Bureau
Wv Health Right
WV Mountain Vapor Lounge
WV Regional Jail
WVONGA
WVU Apartments
WVU Extension Service
Xspec Power
YMCA
Yuengling
Zaccagnini Morganotwn Florist